WHO WE ARE
"
…the most advance and

reliable printer in
the market
"
At Pixelhaus, we specialise in large format digital and inkjet printing, as well as offering a range of graphic installation services, including exhibition graphics, hoarding signage, retail graphics and signage.
Our state-of-the-art large format printing equiptment includes the most advance and reliable printer in the market, which allows us to print large format graphics, perfect for large window decals, signage and building wraps. We also have the latest in large format digital cutting tecnhology, allowing us to produce the very highest quality large format graphics in any shape or texture required.
The expertise and the experience of the staffs in Pixelhaus have led the company to stay ahead of its competition. We have also done many major projects, including retail branding, advertising and organising big event for many well known companies throughout Malaysia and overseas. We are not only rapidly growing in the area of human recourses but also constantly investing in the world latest and fastest technology in the industry.
"
…we take pride in
being
recognised
for our achievements
"
OUR ACHIEVEMENT
Of all our many accomplishments since our first one in 2008, we take pride in being recognised for our achievements in the digital printing industry. We are delighted to have received the following awards.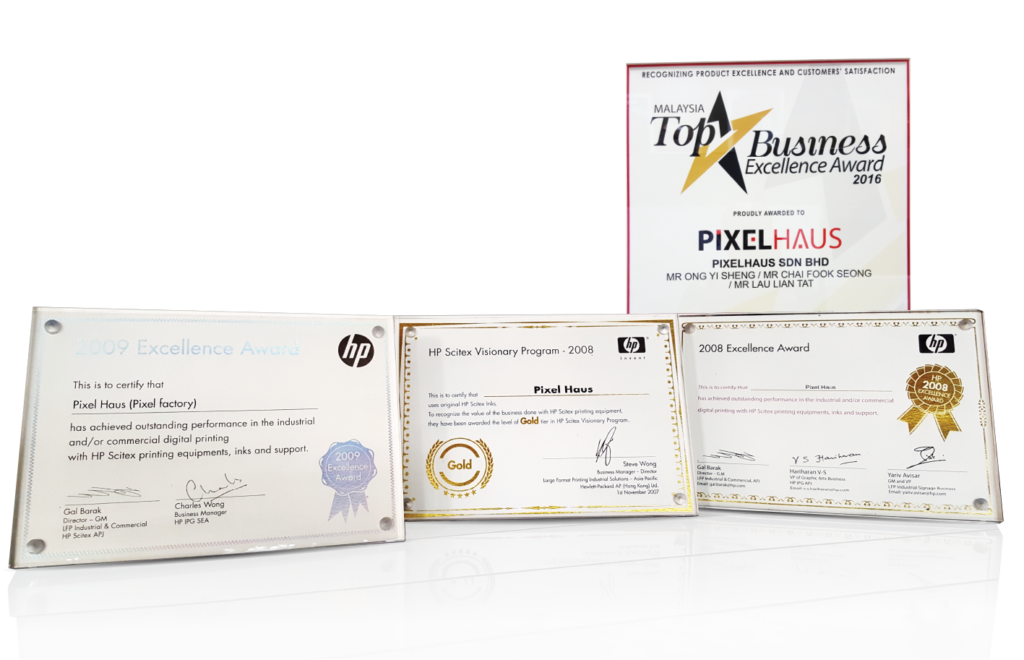 ORGANISATION CHART